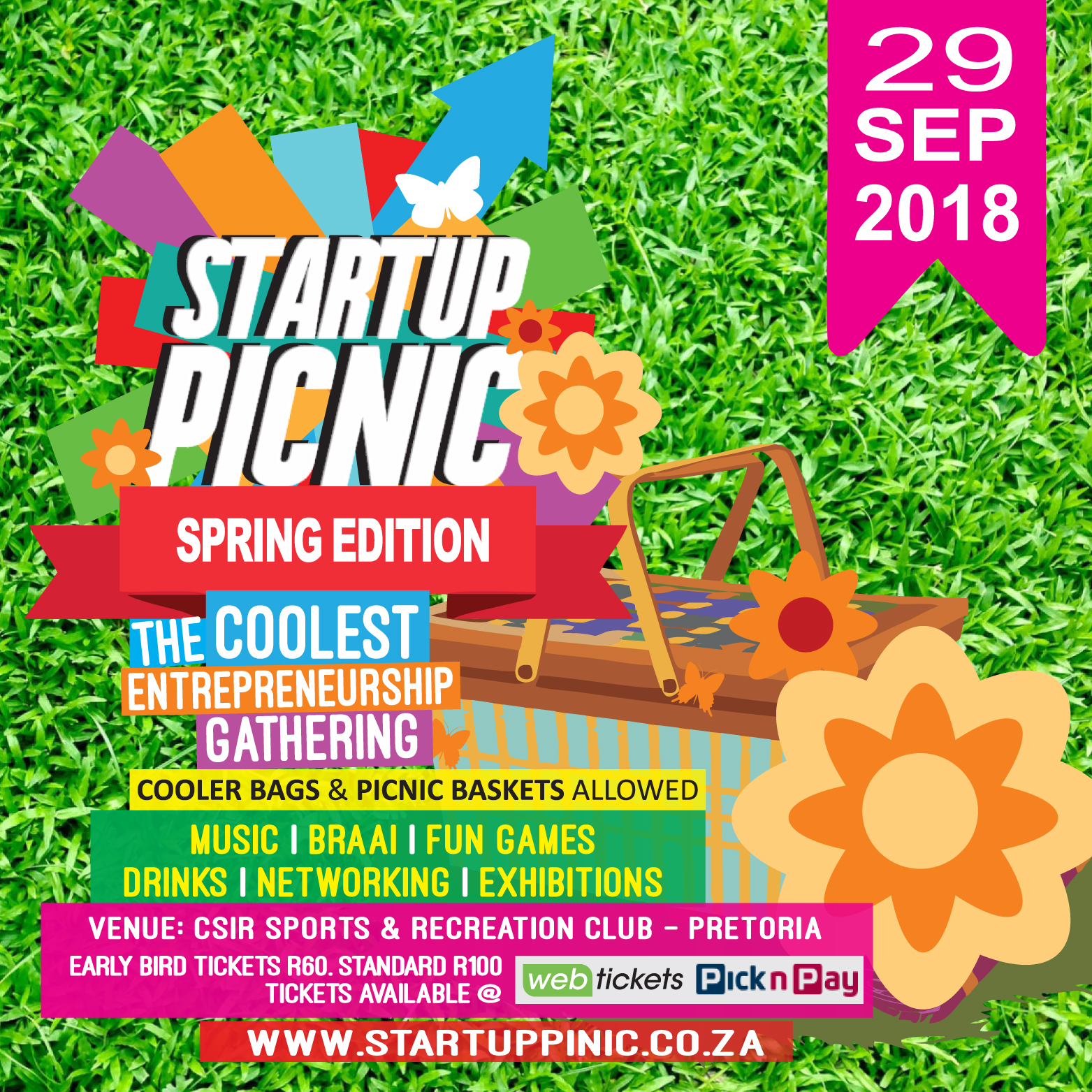 Startup Picnic hosts a range of entrepreneurs and stakeholders in the South African business community. The previous Startup Picnic in April had Max Lichaba as guest speaker at the breakfast talk session.
Early bird tickets are R60 and standard tickets are R100.
Get your tickets at Webtickets.co.za or Pick n Pay stores.
Come relax, blow-off-steam, network, and have fun with other entrepreneurs over a braai, music, drinks and garden games.
Dress for fun. Picnic baskets and cooler bags are allowed. Braai stands and charcoal are provided.
Gates open @ 9:00 AM.
Startup Picnic has featured on Power FM, Destiny Man magazine, Radio 2000, Business Report, Winslyn (DSTV) and many other channels. We've worked with likes of Nedbank, The Hope Factory, and ACM Gold.
For inquiries contact info@startuppicnic.co.za. For exhibition enquiries, visit www.startuppicnic.co.za/exhibit or email exhibitors@startuppicnic.co.za.
Follow Startup Picnic on Social Media: #Startuppicnic, Facebook – www.facebook.com/startuppicnic, Instagram – www.instagram.com/startuppicnic, Twitter – www.twitter.com/startup_picnic